US Oil Falls Below $50 A Barrel
---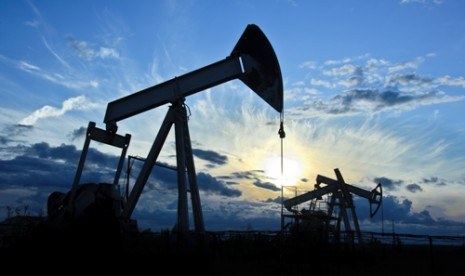 The price of Brent crude also fell on Monday, dipping 6% to $53 a barrel.
The price of both Brent crude and US oil, known as West Texas Intermediate crude, have now lost more than half of their value since mid-2014.
Investors are worried that combination of a global supply glut and weak demand could cause prices to tumble further.
US oil production has soared recently, as fracking - or the process of extracting oil from shale rock by injecting fluids into the ground - has revolutionised oil production in the country, transforming US states such as North Dakota and Pennsylvania in the process.
However, the increase in production has come just as economies across the world - from Europe to China - have slowed their once voracious demand for oil.
This, combined with Opec's decision to continue extracting oil at its current pace, has left many investors worried.
That has in turn led shares of many of the world's leading energy firms, from BP to Exxon Mobil, to decline sharply over the past few months