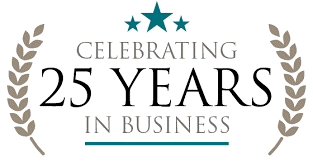 Team Recruitment (Aberdeen) Limited is celebrating 25 years in Business this week.
We would like to thank our staff past and present for all their hard work over the years, your dedication helps us meet our business goals.
A special mention to Cheryl Donaldson, Group Financial Director who has been with the company since day one and our late Managing Director George Allan, who both drove the business forward and made it what it is today.
We have built a fantastic relationship with our clients over the years and thank you for your trust, confidence, and support, we hope this continues for many more years.