Vow To Boost Oil And Gas Industry
---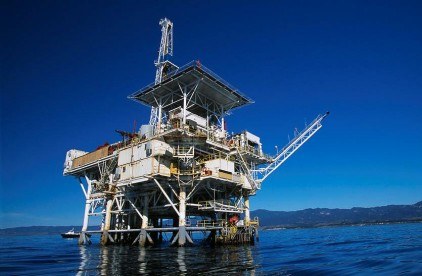 Scotland's First Minister Nicola Sturgeon, Scottish Secretary Alistair Carmichael and Aberdeen City Council leader Jenny Laing issued a joint statement prior to the summit, which will also be attended by senior industry figures including Oil and Gas UK chief executive Malcolm Webb.
Experts have warned that the industry is in crisis, with a barrel of Brent crude more than halving in price since last summer to around 50 US dollars a barrel.
Hundreds of job losses, pay cuts and freezes have been announced by companies including BP, Taqa, Petrofac and the Wood Group in recent weeks.
Industry body Oil and Gas UK wants urgent tax cuts and a new regulator to be put in place.
Ms Sturgeon said: "The oil and gas industry has been, is, and will continue to be an enormous asset to Scotland with Aberdeen in particular playing a pivotal role as a global hub of innovation and engineering ingenuity.

"We have already shown our commitment to the industry - most recently by establishing the Energy Jobs Taskforce which will focus on supporting jobs across the energy sector, with an initial emphasis on the oil and gas sector. We have also announced support for oil and gas apprentices facing redundancy.
"But I strongly believe that it is only through working together, both governments, councils, industry and other partners, that we can effectively secure a sustainable and prosperous future for this industry."
Mr Carmichael said: " We have done a great deal to support firms working in and around the North Sea such as the cut in the Supplementary Charge which came into effect at the beginning of this year. We are also consulting on investment allowances and implementing the Wood Review recommendations in full.
"The government expects to build on this action at the Budget.
"Our aim is to make sure we get the most from the North Sea by encouraging the investment and innovation needed to meet the challenges of volatile prices and operating in a mature basin. As the UK's economic recovery strengthens, our direction of travel will be to reduce the tax burden for companies in the North Sea to encourage that investment.
"I am delighted to be at the Summit in Aberdeen and hope the sector will see first-hand how determined we are to work with them, Aberdeen City Council and the Scottish Government to bring practical support to the industry."
Labour leader Jim Murphy, who is also attending the summit, has called on the Scottish Government to introduce a £10 million resilience fund to help areas facing financial shock.
He said: "A resilience fund would enable a local authority to take immediate action to offset some of these problems such as offering business rates relief or setting up training opportunities for those losing their jobs.
"The fund would only be used in the event of an area facing a substantial economic shock. The comparison I made previously was with the effect on Lanarkshire from the closure of Ravenscraig steel plant.