North Sea Boss Upbeat About Prospects For UK Oil And Gas Industry
---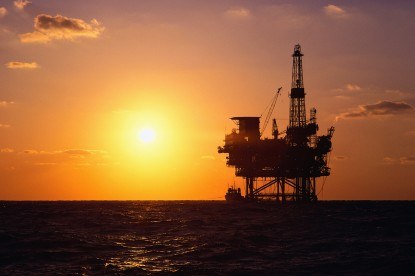 Mr House, region vice-president and managing director at Apache North Sea (ANS), told the Press and Journal yesterday there was "no better time" than now to radically overhaul a fiscal regime which was not helping oil and gas firms.
The current system is not fit for purpose, he said, adding that the industry itself also needed to change following the sharp slump in oil prices.
Mr House, who joined US-based Apache in 191 and has led its Aberdeen-based North Sea business since June 2006, said: "Firms need to make decisions quicker and execute better.


"The (UK) Government needs to play its part. There is a future (for the North Sea) and there are more reserves, but they are becoming tougher to develop.

"We have already shown to the Treasury how for every incremental (US) dollar we invest it gets two or three in return."

Weaker oil prices and inflation at a "historic" low make it the ideal time for the chancellor to revamp taxes to help meet the Wood Review objective of maximising economic recovery from the North Sea, Mr House said.

He was speaking just days after Houston-based Apache – one of the UK North Sea's leading operators – reported fourth quarter net losses of £3.1billion, compared with profits of £113million a year earlier. The latest figure reflects the impact of "after tax, non-cash charges" totalling £3.4billion.

Full-year losses for 2014 totalled £3.5billion, against profits of £1.4billion in 2013.

But Mr House said the North Sea operation enjoyed its best year in terms of investment, while record production in the final three months offset weather-related setbacks early last year.

Apache, which this year celebrates the 40th anniversary of production from its North Sea Forties field, invested more than £672million in the UK business during 2014 – up from about £540million the year before, despite the oil price slump.

Final quarter output was up by 24% on the previous three months to a quarterly record of 80,806 barrels of oil equivalent per day, with Apache citing "best-in-class" production efficiency among the reasons.

Mr House said there would inevitably be a slowdown in spending this year, given the recent hefty investment and current oil prices, but it would mean only "selective tweaks" for a business employing around 650 people onshore and offshore
Author

Keith Findlay

Date

19/02/2014